The Hacker News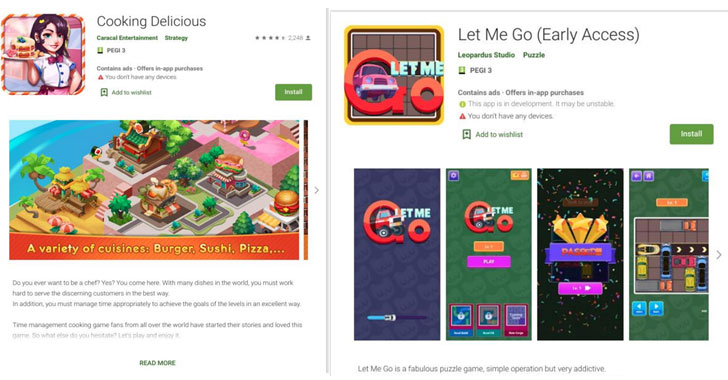 More than 50 Android apps on the Google Play Store—most of which were designed for kids and had racked up almost 1 million downloads between them—have been caught using a new trick to secretly click on ads without the knowledge of smartphone users.
Dubbed "Tekya," the malware in the apps imitated users' actions to click ads from advertising networks such as Google's AdMob, AppLovin', Facebook, and Unity, cybersecurity firm Check Point Research noted in a report shared with The Hacker News.
"Twenty four of the infected apps were aimed at children (ranging from puzzles to racing games), with the rest being utility apps (such as cooking apps, calculators, downloaders, translators, and so on)," the researchers said.