WIRED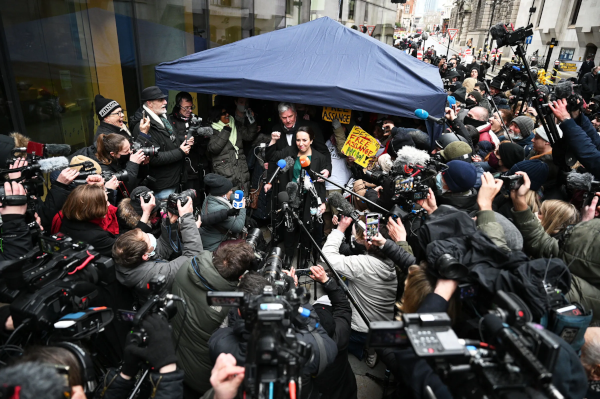 Since Wikileaks began releasing massive troves of US military and State Department secrets more than 10 years ago, Julian Assange has maintained that the American government would eventually seek to put him in a US prison. In a surprise twist, he may escape that fate—not because his organization's leaks are protected by free speech rights, but instead due to Assange's mental health, and a court's ruling that subjecting him to US incarceration could increase the risk of suicide.
In a London courtroom Monday morning, UK judge Vanessa Baraitser ruled that the US cannot extradite Assange to stand trial for criminal charges of hacking conspiracy and violations of the Espionage Act, which the US Department of Justice first leveled against Assange in 2019. Baraitser argued in her ruling that extradition would be unacceptably "oppressive" due to Assange's mental state—including diagnoses of Asperger syndrome, autism, and suicidal thoughts—and the risk that Assange would in fact kill himself if those conditions were exacerbated by the state of isolation he'd likely face in the US justice system.
In her statement, Baraitser compared the "special administrative measures" that Espionage Act convicts often face in prisons like ADX Florence, the Colorado prison where Assange would be likely be incarcerated in the US, to those in the UK's Belmarsh prison where he's been housed since his arrest. She detailed how he'd be allowed only two non-legal phone calls a month, denied contact with other inmates at the prison, and granted two hours of solo recreation time daily in a "cage," as she described it.