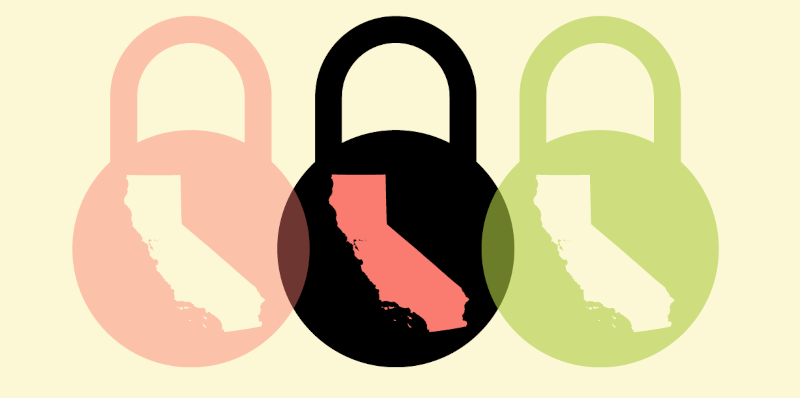 The State of California recently released what it calls a "Digital COVID-19 Vaccine Record." It is part of that state's recent easing of public health rules on masking within businesses. California's new Record is a QR code that contains the same information as is on our paper vaccine cards, including name and birth date. We all want to return to normal freedom of movement while keeping our communities safe. But we have two concerns with this plan:
First, with minimal effort, businesses could use the information in the vaccination record to track the time and place of our comings and goings, pool that information with other businesses, and sell these dossiers of our movements to the government. We shouldn't have to submit to a new surveillance technology that threatens pervasive tracking of our movements in public places to return to normal life.
Second, we're concerned that the Digital Vaccine Record might become something that enables a system of Digital Vaccine Bouncers that limit access to life's necessities and amplify inequities for people who legitimately cannot get a vaccine. It's good that California has not, at least so far, created any infrastructure to make it easy to turn vaccination status into a surveillance system that magnifies inequities.
We do not object per se to another feature of California's new Digital Vaccine Record: the display on one's phone screen, in human-readable form, of the information on one's paper vaccine card. Some people may find this to be a helpful way to store their vaccine card and present it to businesses. Unlike a QR code, such a digital record system does not readily lend itself to the automated collection, retention, use, and sharing of our personal information. In terms of fraud, there are laws in place where it is a crime to present a false vaccination record already, but there is little accountability for our data.
To better understand what California has done, and why we have objections to including a digital personal health record used for screening at all manner of places, we'll need to go over a brief summary of the state's new public health rules, and then take a deep dive into the technology.