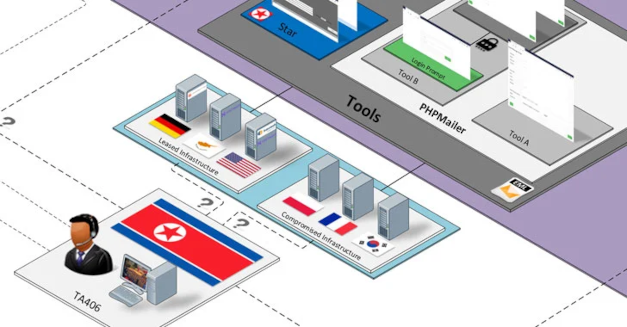 A threat actor with ties to North Korea has been linked to a prolific wave of credential theft campaigns targeting research, education, government, media and other organizations, with two of the attacks also attempting to distribute malware that could be used for intelligence gathering.
Enterprise security firm Proofpoint attributed the infiltrations to a group it tracks as TA406, and by the wider threat intelligence community under the monikers Kimsuky (Kaspersky), Velvet Chollima (CrowdStrike), Thallium (Microsoft), Black Banshee (PwC), ITG16 (IBM), and the Konni Group (Cisco Talos).
Policy experts, journalists and nongovernmental organizations (NGOs) were targeted as part of weekly campaigns observed between from January through June 2021, Proofpoint researchers Darien Huss and Selena Larson disclosed in a technical report detailing the actor's tactics, techniques, and procedures (TTPs), with the attacks spread across North America, Russia, China, and South Korea.
Known to be operational as early as 2012, Kimsuky has since emerged as one of the most active advanced persistent threat (APT) group known for setting its sights on cyber espionage but also for conducting attacks for financial gain, targeting government entities, think tanks, and individuals identified as experts in various fields as well as harvest sensitive information pertaining to foreign policy and national security issues.