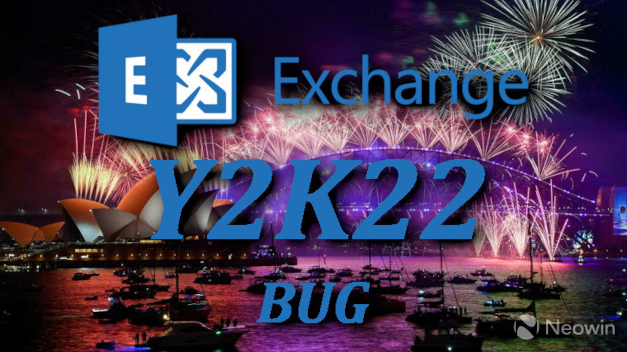 System administrators looking over Microsoft Exchange servers probably haven't had the most joyous start to their new years. That's because there has been a massive date processing failure issue as the new value chosen "2.201.010.001" exceeds what the Servers are capable of processing under the current Int32 data type. As a result, the malware checking engine is crashing, and consequently, emails and messages have been stuck in transport queues across Exchange Servers 2016 and 2019 with Application event log errors 5300 and 1106 (FIPFS).
Microsoft said that it was aware of the problem and was working on a fix.
We are aware of and working on an issue causing messages to be stuck in transport queues on Exchange Server 2016 and Exchange Server 2019.

[…] We are actively working on resolving this issue and expect to release details on how to resolve this issue later today.
The company has kept its promise and has released a resolution for the problem. It has provided both an automated scan engine reset script solution as well as a manual input solution.