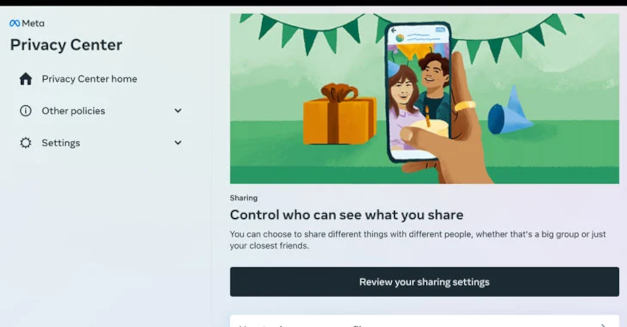 Meta Platforms, the company formerly known as Facebook, on Friday announced the launch of a centralized Privacy Center that aims to "educate people" about its approach with regards to how it collects and processes personal information across its family of social media apps.
Privacy Center provides helpful information about five common privacy topics: sharing, security, data collection, data use and ads, the social technology firm said in a press release.
The first module, Security, will offer easy access to common tools such as account security settings and two-factor authentication. Sharing will provide specifics about post visibility and settings to archive or trash old posts. Collection and Use will give users a quick glance into the type of data Meta harvests and learn how and why it's used, respectively. Lastly, the Ads section will furnish information regarding a user's ad preferences.
The learning hub is expected to be initially limited to a small pool of people using Facebook on desktop in the U.S., with plans to roll it out to a broader set of users and more of its apps in the coming months. Users part of the pilot will be able to access Privacy Center by navigating to Settings and Privacy on the desktop version of Facebook.