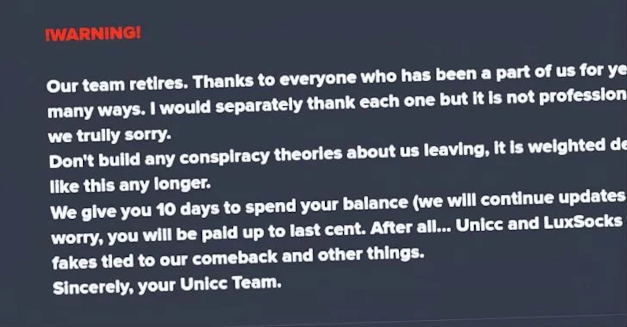 UniCC, the biggest dark web marketplace of stolen credit and debit cards, has announced that it's shuttering its operations after earning $358 million in purchases since 2013 using cryptocurrencies such as Bitcoin, Litecoin, Ether, and Dash.
Don't build any conspiracy theories about us leaving, the anonymous operators of UniCC said in a farewell posted on dark web carding forums, according to blockchain analytics firm Elliptic. It is [a] weighted decision, we are not young and our health do[es] not allow [us] to work like this any longer.
The UniCC team also gave its users 10 days to spend their balances, while also warning customers to not follow any fakes tied to our comeback.
Platforms such as UniCC function as an underground marketplace wherein payment card details stolen from online retailers, banks, and payments companies by injecting malicious skimmers are trafficked in exchange for cryptocurrency. The cards are then used by criminal actors to purchase high-value items or gift cards.