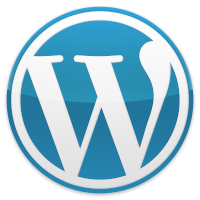 It is time to update WordPress to version 5.4.2 released on June 10th, 2020.
Five security issues are fixed in the new version together with twenty-two bug and regression fixes.


The security issues affect WordPress versions 5.4 and earlier; version 5.4.2 fixes them, so you'll want to upgrade. If you haven't yet updated to 5.4, there are also updated versions of 5.3 and earlier that fix the security issues.
Props to Sam Thomas (jazzy2fives) for finding an XSS issue where authenticated users with low privileges are able to add JavaScript to posts in the block editor
Props to Luigi – (gubello.me) for discovering an XSS issue where authenticated users with upload permissions are able to add JavaScript to media files.
Props to Ben Bidner of the WordPress Security Team for finding an open redirect issue in wp_validate_redirect().
Props to Nrimo Ing Pandum for finding an authenticated XSS issue via theme uploads
Props to Simon Scannell of RIPS Technologies for finding an issue where set-screen-option can be misused by plugins leading to privilege escalation
Props to Carolina Nymark for discovering an issue where comments from password-protected posts and pages could be displayed under certain conditions.