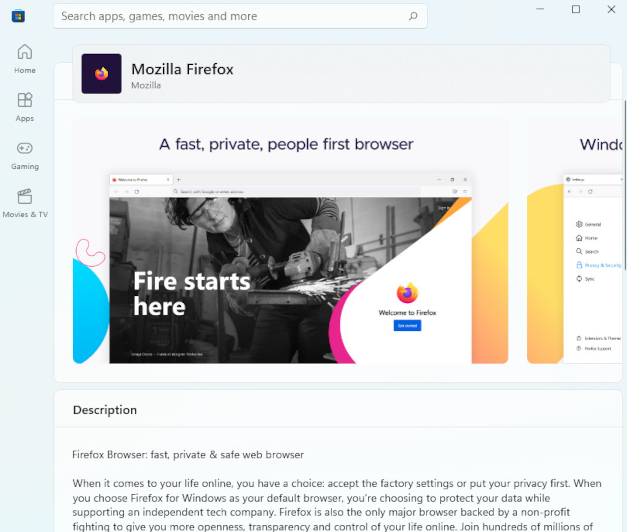 Back in June, Microsoft updated its digital storefront policies to open it to more types of apps and allow the distribution of web browsers that utilize their own engines instead of relying on the OS' web platform. This resulted in Opera and Yandex Browser making their way to the Microsoft Store on Windows 11 in September. Today, Mozilla has announced that it is bringing Firefox to the storefront as well.
Mozilla has touted that Firefox is the first "major" browser to make its way to the Microsoft Store, and it's the only independent browser that uses its own engine, called Gecko, rather than relying on Chromium, which is being used by all other competitors on the storefront right now.
Mozilla has noted that previously, Microsoft enforced that browsers should only use the engine being made available through the OS, which meant that Mozilla could not ship Firefox with Gecko, and had a lesser degree of control over what it could offer. The only option was to download Firefox manually from the web and then set it as your default browser, something that it has described as a "clunky process from Microsoft".